7 months ago
The Economy Needs Higher Oil Prices - Goldman Sachs - OilPrice.com
OPEC is closing in on a deal to cut production, which will surely cause oil prices to rise. Oil is already almost back to $50 per barrel, so cuts of nearly 1 million barrels per day could boost prices well into the mid-$50s, even up towards $60 per barrel. That will provide a windfall to oil producers around the world and the sacrifice for OPEC members will be more than paid for by higher revenues. For example, Iraqi officials say that for every $1 increase in the price of a barrel of oil, their revenues jump by $1 billion per year.

As a result, the odds of rising crude oil prices are high. But while that could be welcomed by the industry, consumers might not be as excited to see chea
9 months ago
Top Clinton aide dismissed IT specialist's concerns about private email server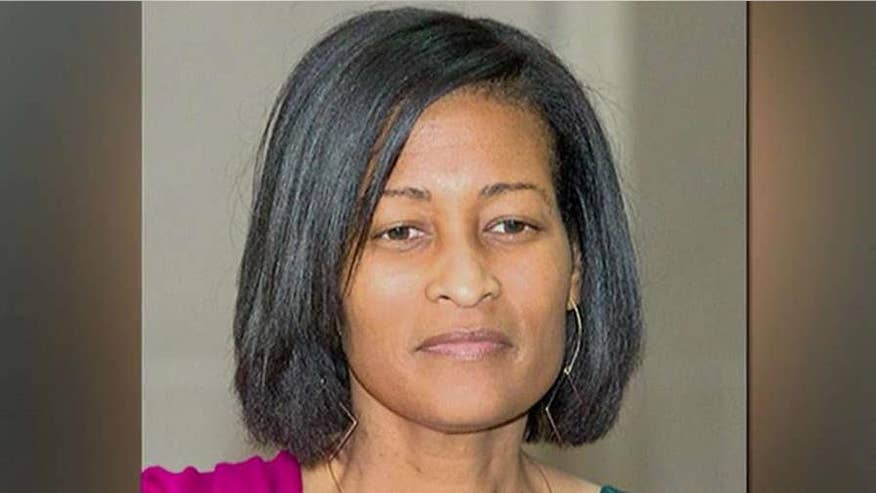 A top aide to then-Secretary of State Hillary Clinton dismissed concerns a State Department IT specialist brought to her about Clinton's private email server, according to newly released interview summaries from an FBI investigation.



The 189 pages of documents released Friday include notes of agents' interviews with Mills, Huma Abedin and others close to the Democratic presidential nominee.



According to the documents, tech expert Bryan Pagliano revealed to FBI agents that one of his State Department colleagues told him "in late 2009 or early 2010" that Clinton's use of a private email address to handle her correspondence "may be a federal records retention issue."



In a separate conversation, Pagliano's IT colleague, whose identity is redacted in the documents, said that "he wouldnt be surprised if classified information was being transmitted."



Pagliano said his colleague asked him to convey the concern to Clinton's inner circle.



When he did so, however, Pagliano said Mills shrugged off the warning, telling Pagliano that "former Secretary [sic] of State had done the same thing, [including] Colin Powell."



For her part, Mills told the FBI that she "may have" discussed federal records retention rules with Pagliano, "but was not sure." She also said she did not recall any conversations with the unknown State Department IT expert about the issue.



Details of the interview summaries were first reported by The Daily Caller and The Washington Post. The summaries were released the same day that a top House Republican revealed that Mills and two other staffers were granted immunity as part of the now-closed FBI probe into Clinton's email practices.



House Oversight and Government Reform Committee Chairman Jason Chaffetz, R-Utah, accused the FBI in a statement of "handing out immunity agreements like candy" and said he had "lost confidence in this investigation."



At least five immunity deals are known to have been struck in the Clinton email investigation, including one with Pagliano, who set up the so-called "homebrew" server in Clinton's New York home.



Pagliano and Paul Combetta, a computer specialist for a private firm that later maintained Clinton's email setup, have refused to testify before Congress by invoking their Fifth Amendment rights against self-incrimination. On Thursday, the GOP-led House oversight committee voted along party lines to hold Pagliano in contempt of Congress for failing to comply with its subpoena.



The Associated Press contributed to this report.


1 year ago
Twitter pays up to $150M for Magic Pony Technology, which uses neural networks to improve images - TechCrunch


Twitter today is taking another step to build upits machine learning muscle, and also potentially to improve how it deliversphotos and videos across its apps: the company is acquiring Magic Pony Technology (that is really the name), a company based out of London that has developed techniquesof using neural networks(systems that essentially are designed to think like human brains) and machine learning to provide expanded data for images used, for example, to enhance a picture or video taken on a mobile phone; or to help develop graphics for virtual reality or augmented reality applications.
1 year ago
American executives' names surface in Panama Papers
Here are 12 of the 140 politicians worldwide who have been linked to Mossack Fonseca either directly or by association. Video by Jasper Colt and Caleb Calhoun, USA TODAY


2 years ago
N.J. lawmakers fail to override Christie gun bill veto - Philly.com



TRENTON - New Jersey Democrats on Thursday failed to override Gov. Christie's veto of gun-control legislation, despite previous Republican support and a successful vote in the Senate less than two months ago.

After about 90 minutes of debate, Assembly Democrats were three votes short of the 54 needed to override the veto. Speaker Vincent Prieto (D., Hudson) did not record an official vote and said he would try "again and again" to defeat the veto.

Christie, a Republican running for president, preserved his record of sustaining each of the 50 some vetoes Democrats have tried to override. (He has vetoed dozens of other bills that Democrats have not tried to defeat.)

The bill, which the Assembly passed on a 74-0 vote in June, would make it more difficult for certain people with a history of mental illness to expunge such records for the purpose of buying a firearm.


2 years ago
Barbara Streisand Calls Trump Presidency 'Terrifyingly Scary,' But Thinks Race ... - ABC News
Barbra Streisand said Tuesday that shed have a hard time imagining Donald Trump as President of the United States, but thinks a general election matchup between the real estate mogul and Hillary Clinton would be "one of the greatest moments in television history."

The actress and singer, who received the Medal of Freedom from President Barack Obama at the White House Tuesday evening, said the thought of receiving the nations highest civilian honor from Trump was terrifyingly scary.

What if that was Donald Trump up there, I couldn't help but think, what would he say? she said. The president [Obama] is so eloquent, so dignified.

I probably would've choked, she added. It's terrifyingly scary, but it's funny. But scary.

Streisand, a vocal supporter of President Obama, is also one of Hillary Clintons biggest boosters in Hollywood.

I want Hillary Clinton to be president, she said. We need a woman president, we need compassion, we need to have a person who comes from the heart.

She said a Clinton/Trump general election matchup would be one of the greatest moments in television history.

Everybody would watch, she said. I cant even imagine. I mean, Im not worried about her.

Streisand was one of 17 people awarded the Medal of Freedom by the president, a group that also included director Steven Spielberg, Hall of Fame center fielder Willie Mays and musician James Taylor.


2 years ago
What You Should Know About the New Credit Card Chip Rule
Chip-enabled credit cards will now become the standard for consumers and business owners.

Banks and credit companies have been sending consumers new cards, which look like their old cards but are fitted with a small metallic high-tech chip known as EMV, which stands for Europay, MasterCard, Visa -- the three companies that created the standard. The chip's goal: keeping thieves from easily accessing consumers' personal information. Starting tomorrow, retailers and small businesses who have not yet upgraded their credit card networks will be liable for any Visa, Discover or Mastercard credit card transaction that is fraudulent if the card is EMV-equipped. If fraud occurs when a magnetic